100% Whey Prime 2.0 1000 g
100% Whey Prime is your optimised whey protein concentrate to jump-start the muscle building processes. It has an efficient formula low in sugars and fortified with glutamine, creatine and BCAAs to promote the growth and maintenance of muscle mass.
Description
Comments (34242)
Best before end:
2022-03-31
Serving size:
2 level scoop(s) (25.0 g)
Servings per container:
40
5%
101.50 kcal = 425 kJ
Energy
DigeZyme® Multi-enzyme Complex
10 mg
* Reference intake of an average adult (8400 kJ/ 2000 kcal).
** Reference intake not established.

Ingredients
Whey Protein Concentrate
(contains emulsifier (Lecithins)),
Amino Matrix
(
Creatine Monohydrate
,
Glycine
,
Taurine
,
BCAAs 2 1 1
(
L-Leucine
, L-Isoleucine, L-Valine),
L-Glutamine
), DigeZyme® Multi-Enzyme Complex (Alpha-Amylase, Neutral Protease, Cellulase, Lactase, Lipase), Creamer (Milk) .
Recommended Daily Portion: Take 1 to 2 servings daily, before and/or after training. Instructions: To prepare 1 serving, add 2 level scoops (25g) of powder to 250mL of water or any beverage you prefer. Vary the amount of liquid to achieve your desired flavour and consistency. For an intense flavour, add 225-250 ml of water. For a mild flavour, add 300-350 ml of water. Shake well for about 5 seconds. For better dissolution, do not use very cold water. Scoop inside container.
Allergy Alert:
Contains milk. May contain traces of soya, egg and gluten. Food supplement.
Warnings:
Due to its creatine content, this product is to be taken by adults only. Not to be used by pregnant women or children, or for longer periods without consulting a healthcare professional. Do not exceed the Recommended Daily Portion. This product should not replace a varied and balanced diet and a healthy lifestyle. Keep out of reach of children. Store tightly sealed in the original packaging in a cool, dry place, avoiding direct sunlight.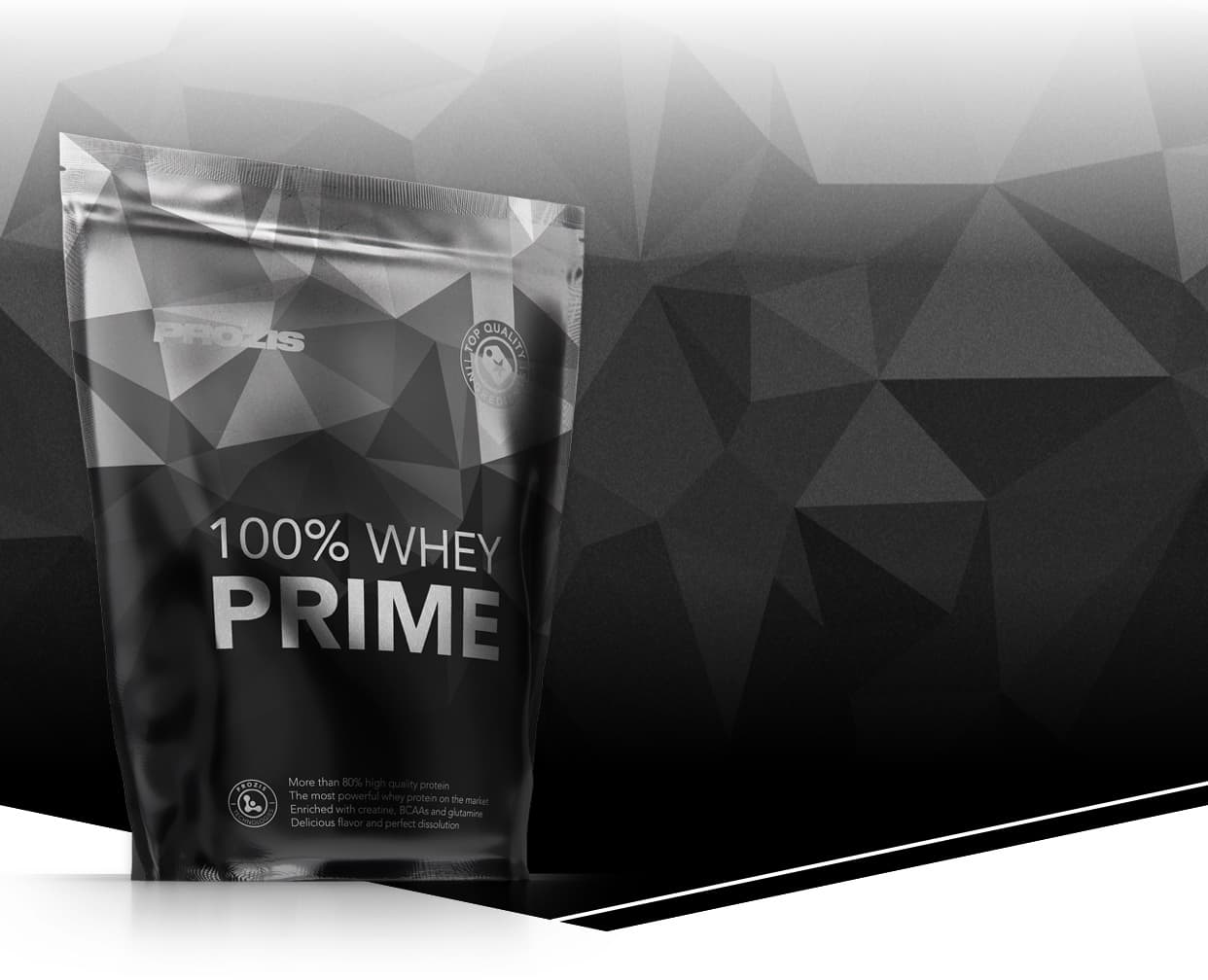 REVOLUTION NEVER STOPS
With DigeZyme® Multi-Enzyme Complex
With added Amino Matrix
Low in Sugars
PROTEIN

BCAAs

GLUTAMINE AND PRECURSORS

CREATINE
*Value applies to pineapple flavour version
If Technology doesn't stop Evolving, why should Whey? The updated Protein Technology in 100% Whey Prime brings You an Even More Amazing Whey!
The whey protein supplement production processes practically haven't changed since the 1980s. Basically, whey is obtained from milk using a filtration process which the industry hasn't really touched much since whey supplements began to be produced. We at Prozis thought there was still room for improvement, and that prompted us to do what we do best: thinking outside the box! Our team went back to the drawing board and used modern scientific knowledge and cutting-edge technology to come up with new ways to produce whey and optimise the entire process. The result? The revolutionary 100% Whey Prime.
But we didn't stop there. Revolution never stops.

Fortified with DIGEZYME® MULTI-ENZYME COMPLEX
100% Whey Prime has been further enriched with DigeZyme®, the proprietary and patented enzyme complex consisting of enzymes that help break down protein into precious amino acids, making them more readily available for your muscles to use.
Wide range of flavours
Flavour is important. The last thing you want is to joylessly chug down your shake, trying to taste as little of it as possible. Caring for your muscles should be a moment to enjoy! That's why we don't just offer the conventional vanilla, chocolate and strawberry versions. Actually, the flavour variety of 100% Whey Prime is so large that if you were to order each of the available flavours, you could have a shake with a different flavour each day for several weeks without repeating a single one!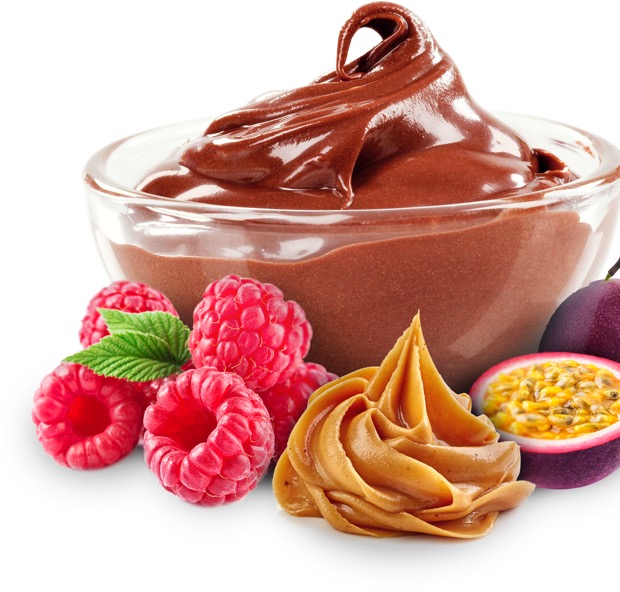 * Images presented are merely for illustrative and promotional purposes only. The product's final image may be altered.
Please log in to continue!