Prozis
BCAA 2:1:1 200 tabs
Prozis BCAA 2:1:1 combines the essential amino acids Leucine, Valine, and Isoleucine with vitamins B2 and B6 to help you with your goals. Keep going!
Description
Comments (5861)
Best before end:
2021-12-31
Serving size:
4 tablet(s)
Servings per container:
50
* Reference intake of an average adult (8400 kJ/ 2000 kcal).
** Reference intake not established.

Ingredients
BCAAs
(
L-Leucine
, L-Isoleucine, L-Valine), Thickener (Microcrystalline Cellulose),
Maltodextrin
, Coating (Stabiliser (Hydroxypropyl methyl cellulose), Stabiliser (
Polyvinylpyrrolidone
), Color (Titanium Dioxide)), Thickener (Oxidised starch), Stabiliser (
Polyvinylpyrrolidone
), Anti-caking Agent (
Magnesium Salts of Fatty Acids
), Anti-caking Agent (Silicon Dioxide), Riboflavin, Pyridoxine Hydrochloride.
Recommended Daily Portion: Take 2 servings throughout the day.
Food supplement.
Warnings:
Not to be used by pregnant women or children, or for longer periods without consulting a healthcare professional. Do not exceed the Recommended Daily Portion. This product should not replace a varied and balanced diet and a healthy lifestyle. Keep out of reach of children. Store tightly sealed in the original packaging in a cool, dry place, avoiding direct sunlight.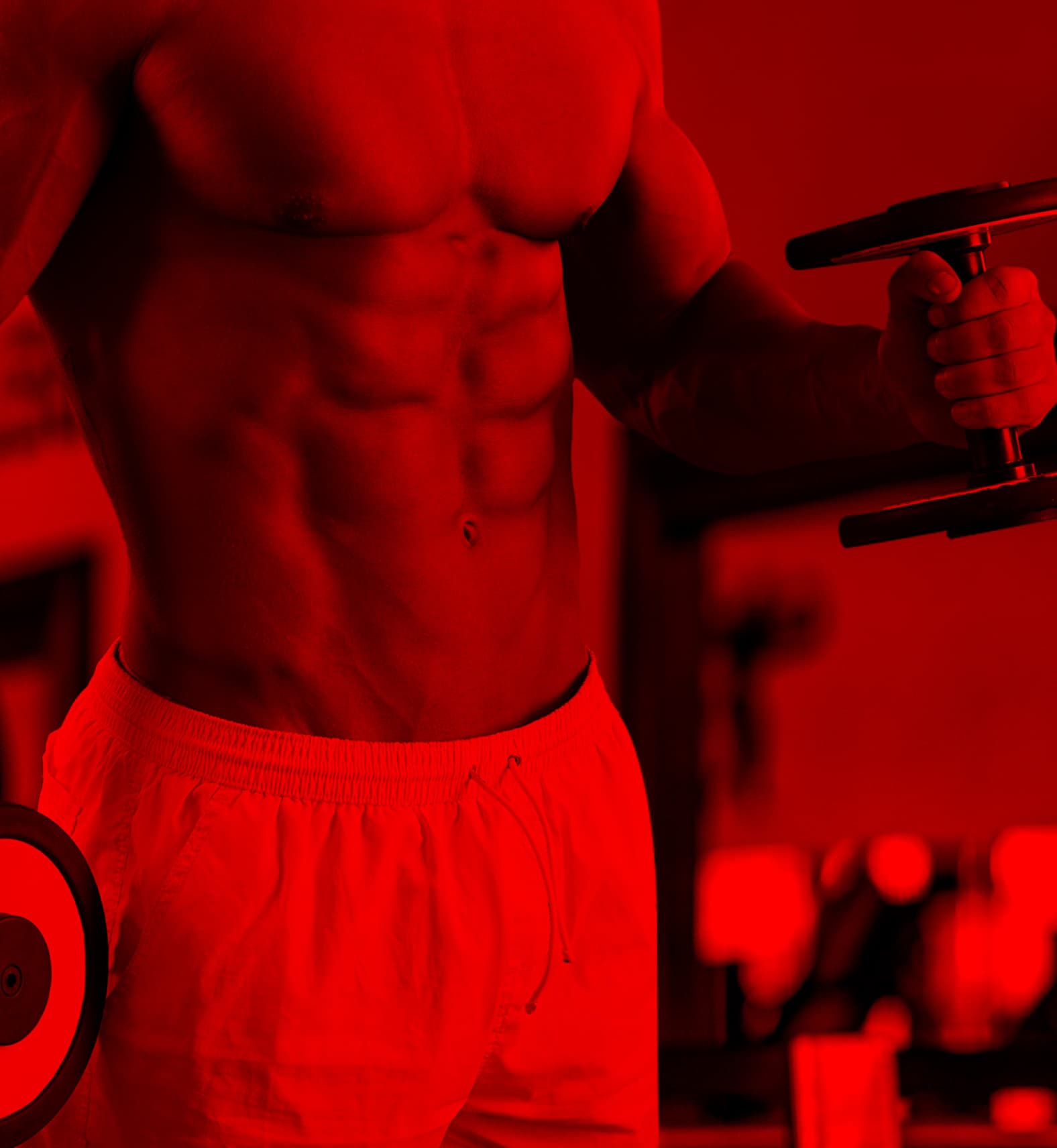 Go Long
Steady and strong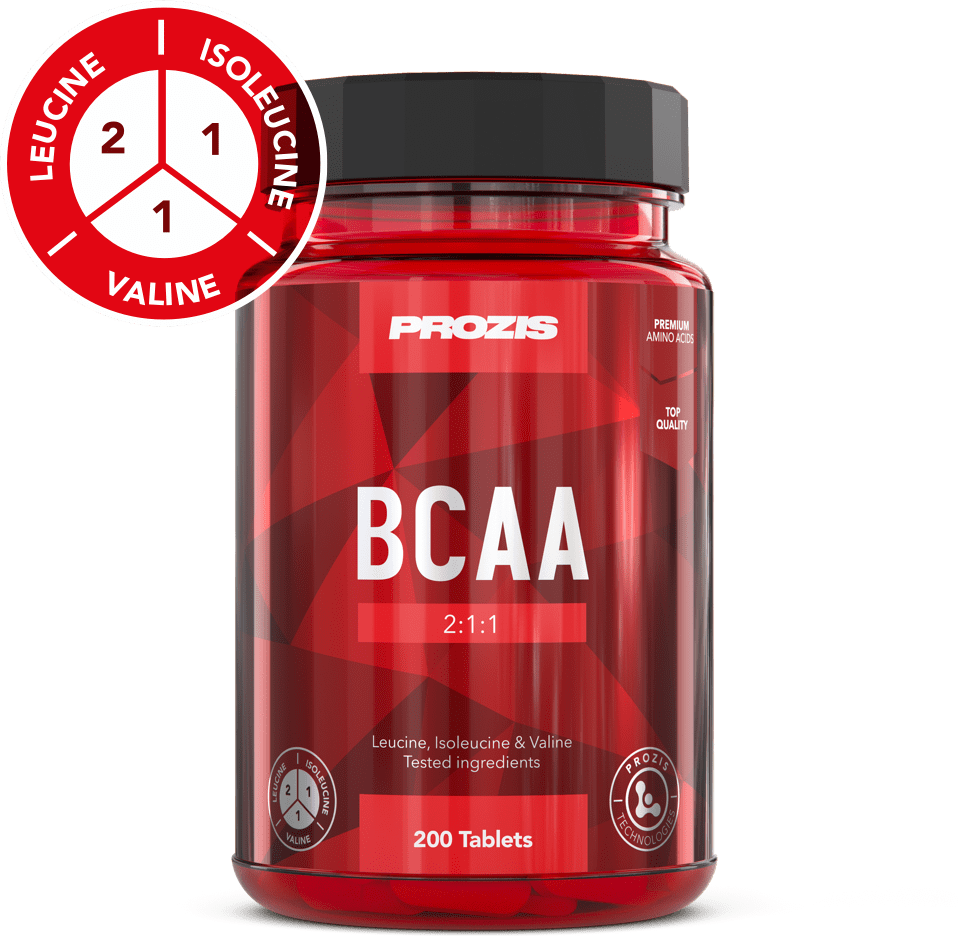 Premium Amino Acid
Tested Ingredients
KEEP GOING KEEP GROWING
A well-established supplement for those with an appetite for high-intensity workouts and strength training, BCAA 2:1:1 by Prozis is here to back you up while you strive to realize your fitness and training goals. Why? As BCAAs are not produced by the body, they must be obtained through food or supplements. In fact, BCAA supplementation is widely popular among athletes and sports enthusiasts looking to upgrade their workouts.
AMINO ACID
The acronym BCAAs stands for branched-chain amino acids, which is an amino acid VIP club made up of three members: Leucine, Isoleucine and Valine. Now, why are they so relevant? The importance of BCAAs lies in the way the body metabolizes them and the biological processes they trigger. This supplement will get you Leucine, Isoleucine and Valine in a 2:1:1 ratio, respectively.
LAB TESTED
Backed by quality certificates issued by independent testing labs, the composition of Prozis BCAA 2:1:1 hides no secrets from you.
For what?
This Prozis BCAA 2:1:1 supplement comes in convenient tablets, so you won't need to worry about mixing it with the ideal amount of water, nor will you have to carry a shaker around.
Moreover, the formula is enriched with vitamins B2 and B6. These B-complex vitamins contribute to the energy-yielding metabolism and work together to improve your goals. So, if you're looking for a BCAA supplement, search no more!
For whom?
This supplement was made for active people, who lead an on-the-go life. For athletes, gym-goers or sports enthusiasts who value convenience, but a fit silhouette even more.
Recommended daily intake: 2 servings - 8 tablets
(25 servings per jar)
Instructions:
1 serving - 4 tablets
For better results, take before and after workout.
On resting days, take between meals.
Prozis BCAA 2:1:1 highlights:
2:1:1 BCAA ratio
Enriched with vitamins B2 and B6
High-purity, tested ingredients
Popular among top athletes worldwide
Suitable for vegetarians and vegans
* Images presented are merely for illustrative and promotional purposes only. The product's final image may be altered.
Please log in to continue!