Prozis
Multi PRZ 60 tabs
A true micronutrient bomb! Prozis Multi PRZ combines vitamins and minerals to support your overall mental and physical health.
Description
Comments (8214)
Best before end:
2021-03-31
Serving size:
2 tablet(s)
Servings per container:
30
Pantothenic Acid
112%
6.70 mg
Vitamin B12
192%
4.80 mcg
* Reference intake of an average adult (8400 kJ/ 2000 kcal).

Ingredients
Thickener (Microcrystalline Cellulose),
Magnesium Oxide
,
Maltodextrin
, Ferrous Bisglycinate,
L-Ascorbic Acid
,
Potassium Chloride
, Thickener (Oxidised starch), Stabiliser (
Polyvinylpyrrolidone
), Coating (Stabilisers (Hydroxypropyl methyl cellulose,
Polyvinylpyrrolidone
), Colours (Titanium Dioxide,
Red Iron Oxide
)), DL-alpha Tocopheryl Acetate, Anti-caking Agent (
Tricalcium Phosphate
), Anti-caking Agent (
Magnesium salts of fatty acids
),
Nicotinamide
,
Zinc Oxide
, Retinyl Acetate,
Calcium D-Pantothenate
,
Chromium chloride
, Anti-caking Agent (Silicon Dioxide), Sodium Selenite, Sodium molybdate, Manganese Sulphate, Pyridoxine Hydrochloride,
Cholecalciferol
,
Copper Oxide
, Riboflavin, Phylloquinone, Thiamine Hydrochloride, Cyanocobalamin, Pteroylmonoglutamic Acid,
Potassium Iodine
,
D-Biotin
.
Recommended Daily Portion: Take 2 tablets per day, one in the morning and another one with a main meal.
Food supplement.
Warnings:
For adult use only. Please see a healthcare professional before taking any supplements in case you're pregnant, attempting to become pregnant, or breastfeeding. Menopausal women, people with thyroid problems and those undergoing anticoagulant treatment should refrain from taking this product. Not recommended for long-term use. Not recommended for people suffering from diseases characterized by an abnormal accumulation of iron. Do not exceed the Recommended Daily Portion. This product should not replace a varied and balanced diet and a healthy lifestyle. Keep out of reach of children. Store tightly sealed in the original packaging in a cool, dry place, avoiding direct sunlight.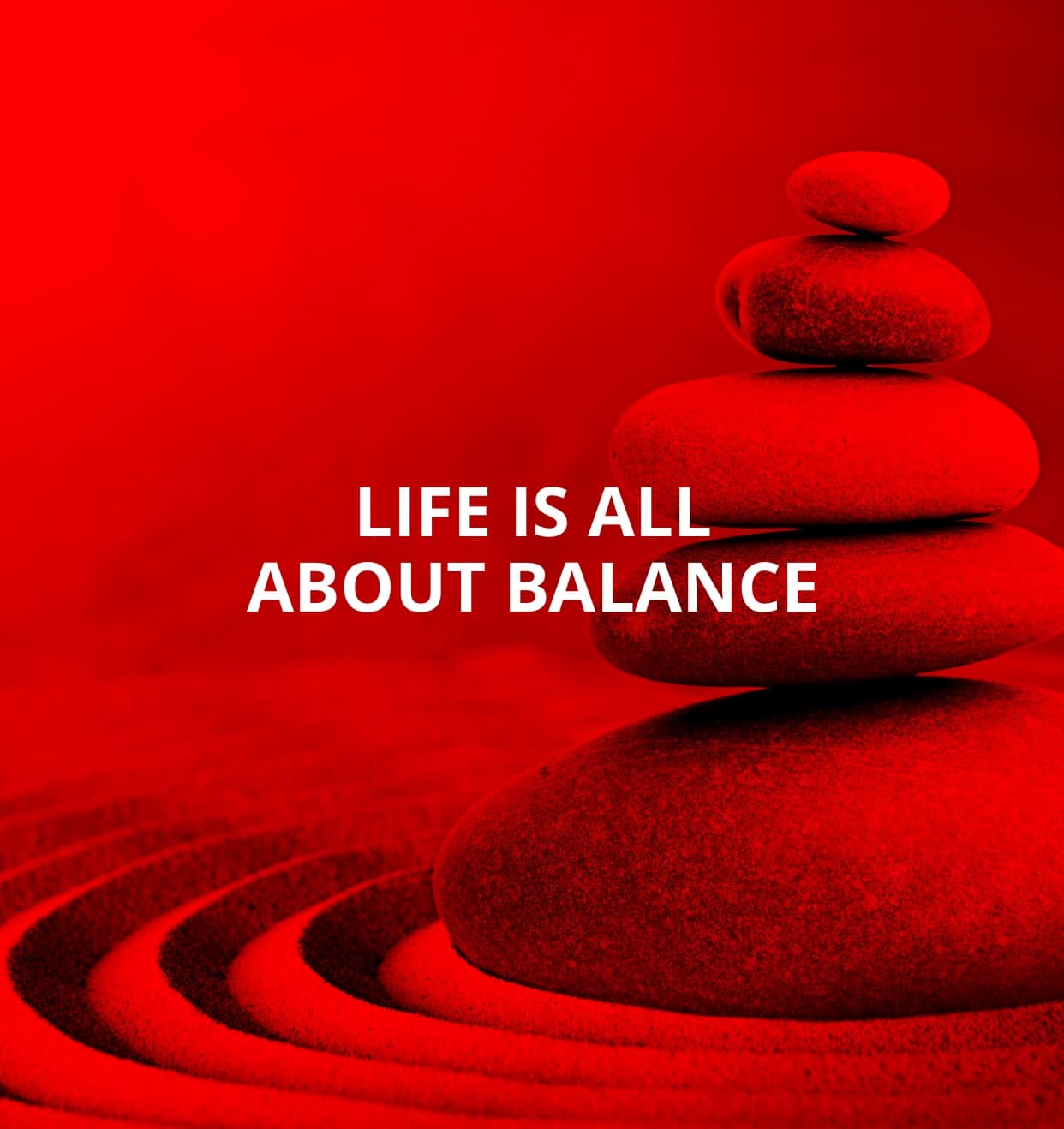 You'll go full steam ahead!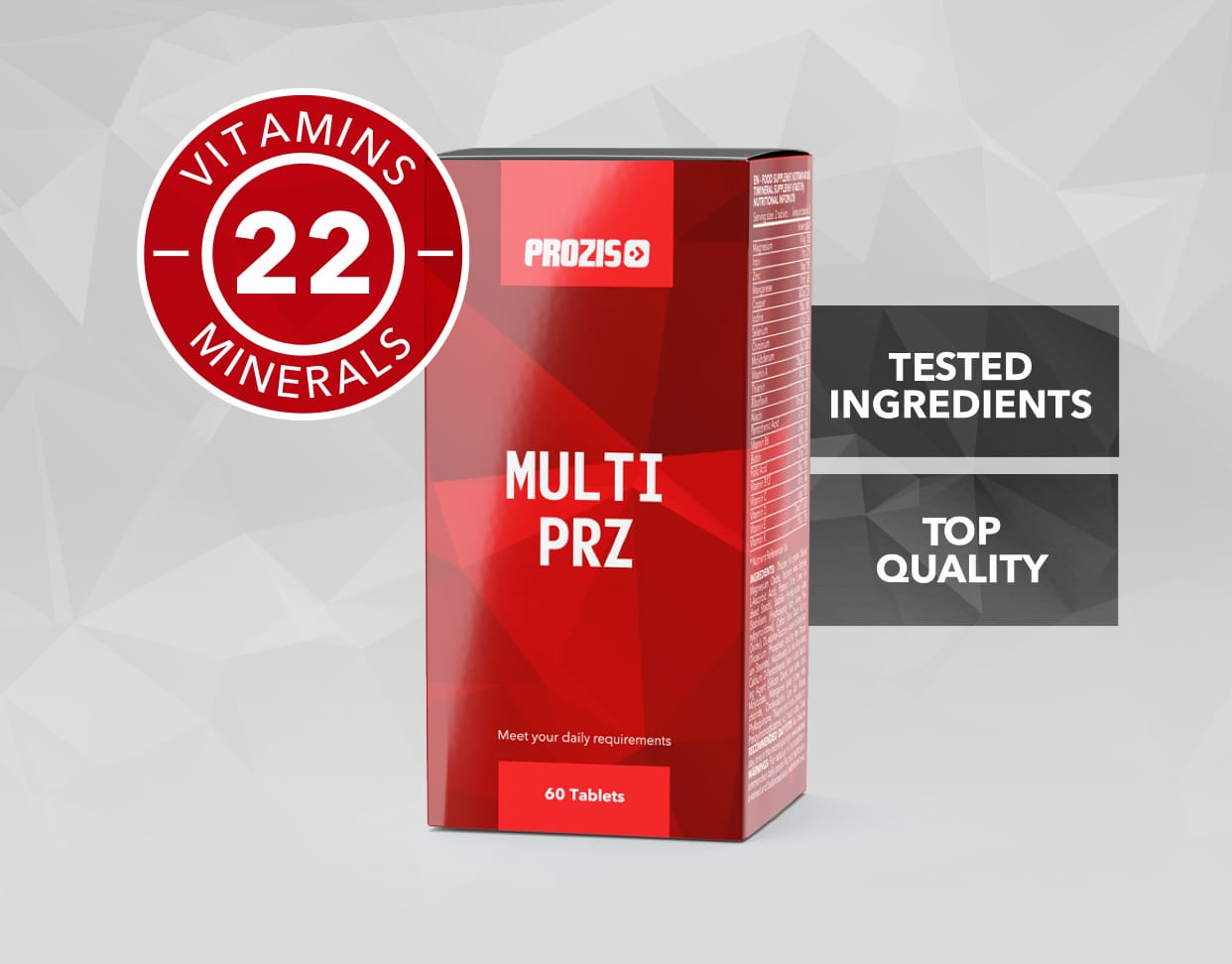 When was the last time you felt 100% healthy, focused, energised and sharp? Or the last time you positively knew you were meeting your daily recommended vitamin and mineral intake? Prozis Multi PRZ combines numerous precious vitamins and minerals to support your overall mental and physical health. Vitamins and minerals are micronutrients that play a role in virtually every single function in your body. They work as activation triggers for all the chemical reactions that make our daily physical and mental functions possible.
A true micronutrient bomb! Why take Prozis Multi PRZ?
If you want to make sure your body runs like a well-oiled machine, and especially if you're an athlete or someone with an active lifestyle, then you must make sure you intake all the nutrients you need.
MIGHTY AS YOU WISH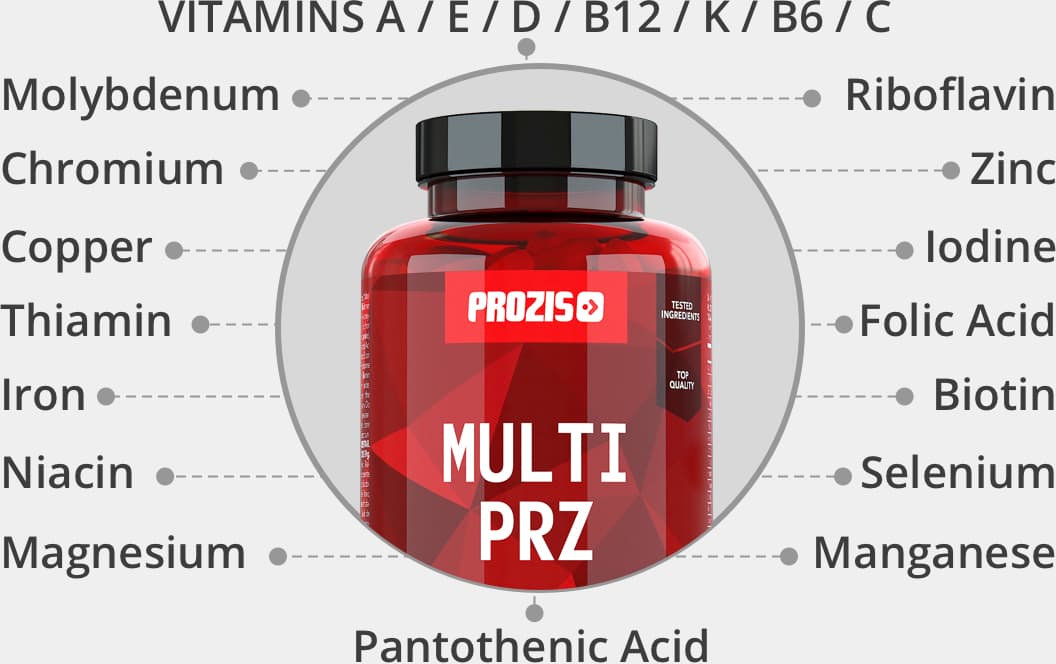 Wide spectrum of benefits
Role in the process of cell specialisation
Role in the process of cell division

Normal iron metabolism
Normal function of the immune system
Normal energy-yielding metabolism
Normal protein synthesis
Normal DNA synthesis
Normal acid-base metabolism
Normal carbohydrate metabolism
Normal macronutrient metabolism
Normal metabolism of fatty acids

Electrolyte balance
Reduction of tiredness and fatigue

Normal functioning of the nervous system
Normal psychological function
Normal cognitive function

Maintenance of normal muscle function

Normal collagen formation for the normal function of teeth
Maintenance of normal teeth

Normal fertility and reproduction

Maintenance of normal mucous membranes
Multi PRZ by Prozis successfully encapsulates the healthful power of all these vitamins and minerals into small and practical capsules, easy to add to your daily diet. This micronutrient bomb will help you meet your daily vitamin and mineral intake requirements, so that you can truly feel your body working at full steam.
Prozis Multi PRZ Highlights:
Complete vitamin and mineral solution
Supports overall health and well-being
Recommended for active people
Convenient daily dose
Top quality product
* Images presented are merely for illustrative and promotional purposes only. The product's final image may be altered.
Please log in to continue!